Metal Manufacturing Capabilities
With more than one hundred years combined experience supplying metal products all over the world and to various challenging industries, AMSEE is the key to your metal component and/or assembly needs!
AMSEE understands the challenge of an ultra-competitive business climate. We know that cost control is emperative to compete in manufacturing and we do not take that part of our business management lightly. Our team takes every cost conscious approach to gain meaningful advantages that offer our customers the lowest price possible without sacrificing the quality and integrity of the product.
As a client coming to AMSEE LTD., you have a unique product need that deserves our experienced team reviewing your drawings, confirming all aspects of what you as a customer expect and then our providing to you a quotation that encompasses (not only) a price, but a detail of how your product will be delivered to you. We welcome and expect that you will want to visit our facility and see what we do and how we do it. We will also be at your facility on a regular basis to assure things are going as you expect and to find out other possibilities where we may be of service.
Our value-add services and competencies include:
Fineblanking (various tonnage and bedsize)
Conventional Stamping
Grinding
Cleaning (wash and dry)
Machining
Wire EDM
Copper Brazing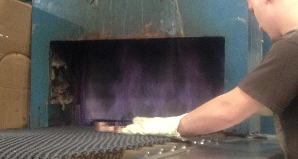 Our metal manufacturing competencies cover a variety of processes:
Assembly and sub-assembly
Consigned inventory opportunities
Other inventory related services (vendor managed, JIT, etc.)